Powers Of Attorney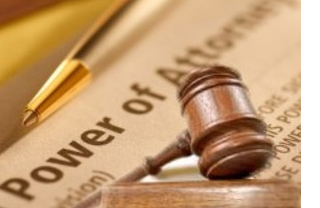 Included :
» Step by step instructions
» What to copy
» What to have witnessed and notarized
Durable POA :
The Durable Power of Attorney allows you to appoint an individual to act on your behalf, even in if you are disabled or incapacitated.

Just to illustrate how important this document is; most people assume if their spouse is incapacitated or unavailable they automatically have access to their spouses assets. Unfortunately this is not true, with the new privacy act, it can be impossible for you to access your spouse's assets if they are incapacitated or disabled.

This document can be structured so it only goes into effect if you are incapacitated.

If you fail to make a valid Durable General Power of Attorney then:

» Not a single person could act for you in your absence or disability.

» Even your spouse may have to apply to the Court to act as your guardian to manage your affairs.

» Your guardian would have to report to the court regarding the management of your assets for approval of expenditures!

» You guardian could be instructed to sell your assets to pay for your care.

These things can be avoided if you have a Durable Power of Attorney approving the person you choose to make these decisions.


Healthcare POA :
A Healthcare Power of Attorney is a legal document that allows you to designate a person (your "Agent") to make health care decisions for you if you are unconscious, incompetent or unable to make decisions for yourself.

If you have executed a Healthcare Power of Attorney, you are still able to make your own medical directions so long as you remain capable. This document will be effective only if you lack the act on your own behalf regarding your health care.

Rest assured as long as you are mentally competent, you can revoke your Healthcare Power of Attorney at any time!

If you become unconscious or ill and you are unable to make decisions regarding your healthcare, it may be necessary to make you ward of court. If this should happen, the court would appoint a guardian so that person could make medical decisions on your behalf.

If this person is not familiar with your wishes regarding healthcare, blood transfusions, life support, of if you would like the be removed from life support if there is not chance of recovery, there is no way of knowing how you may spend your final hours, days, weeks, months or years. These decisions may adversely affect you finances and family suffering.

The only way to protect yourself is by having a Healthcare Power of Attorney!