Living Will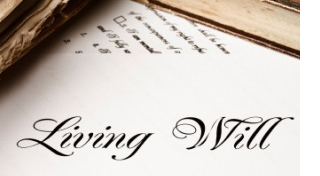 The Living Will known as "The Right to Die Document" is the best way to protect yourself against unwanted medical treatment! This document allows you to express your wishes regarding "life-sustaining procedures" if you become permanently comatose or terminally ill.


You will always have full control of medical directions to physicians and other health care providers for so long as you are able to do so. This document only becomes effective if you lack the capacity to give, withdraw or withhold informed consent regarding your health care!

Warning:
If you were unconscious or ill and unable to make decisions regarding your healthcare and fail to have a Living Will or Healthcare Directive, you could become a ward of the state. In this happened, the court would appoint someone (a guardian) the power and responsibility to make medical decisions for you. However, there is no guarantee that your guardian will respect any wishes that you may have regarding your medical treatment.


For Example:

• What if you were apposed to blood transfusions?
• What if you wanted certain care withheld of you were dying?
• What if you were brain damaged without chance of recovery?

Protect yourself by having a Living Will,
it's free here at GetFreeDocs.com.