Last Will & Testament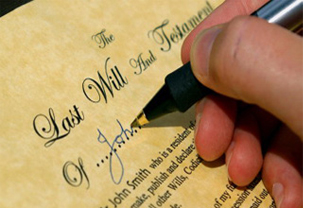 Included :
» Step by step instructions
» What to copy
» What to have witnessed and notarized

If you die without a Simple Will, it is possible that you may disinherit those you love. You leave the possibility that everything could be contested by almost anyone. Most people are not aware if you die without a will and you own assets, the state where you reside will essentially write your will for you. The state will decide how to divide it and who should have your assets. This is the sure way to lose control over who your assets are given to, who will take care of your children.

This process can be very expensive and you risk having your estate substantially depleted due to the potentially huge legal and other professional fees associated with intestate administration.

Making a Last Will and Testament is the only way to ensure that your property will pass to ones you choose rather than to persons decided by the State Courts. A Last Will and Testament will save your estate thousands of dollars in unnecessary expenses.

If you fail to have a Will !

» Your estate will be divided in based on the laws of intestacy in your state.
» Asset of your estate will become the responsibility of a Court Trustee.
» Your children could become wards of the state, they could be divided up and placed in foster homes.
» It is possible your estate could suffer huge probate expenses.

With a Will you decide:
» How your estate is divided
» Who will oversee this process (representative)
» About your funeral arrangements - do you want to be buried or cremated?
» How to divide your estate
» Simply follow our on screen instructions, and you can have your Last Will and Testament prepared in a matter of minutes quickly, easily and professionally !.
» Preparing your Last Will and Testament will let you decide who will receive your estate and how your family will be provided for.
» Be sure to establish a Nomination for Guardian for your children to eliminate any questions about who you want to raise them if you become incapacitated or die.